How to submit an article
Hi all,
This is a tutorial to help those of you that would like to submit an article, after all this site depends on your contributions to make it come alive.
First of all you will need to have an account.
Once you log in with your account a new "Submit an article" button will appear under the "Member articles" tab.
Click this button and you will be directed to the TinyMCE editor like this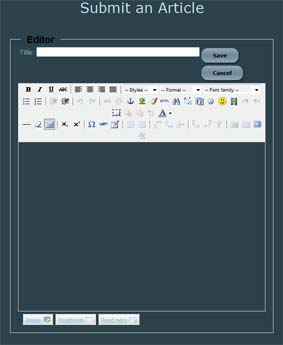 Create a title for your article then start to compose your article.
You can insert images into your article by using the hyperlink tool or by clicking on the image icon in the bottom left hand corner

 This will direct you to a page that allows you to use an existing image on our server or even upload one of your own. Please be aware that file sizes
should be kept to a minimum and that we are limited to 2GB of webspace by our host.
You can even embed your own html to get your article to some whizzy things!
Use the pagebreak function

to break your article up into more readable chunks if you find it is getting large.
 When you have finished your article you can then choose what section and category to put in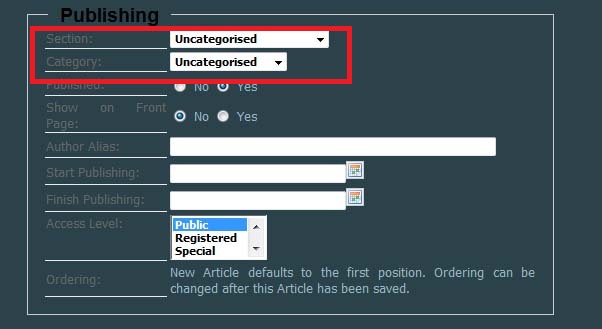 If the section and category that you want doesn't appear in the drop downs then just post it in the uncategorised section and I will move it to the correct place.
Also make sure the "Show on front page" is set to "no".
You can also change the access level from "public" to "registered".
When set to "public" the article you wrote will be visible by all including visitors to the site who are not registered.
When set to "registered" then only users who have logged in to the site will be able to see your article. Great for keeping info between ourselves. A bit like the private DMHC forum on heliaddicts.
  Once you have finished then click the save button at the top of the screen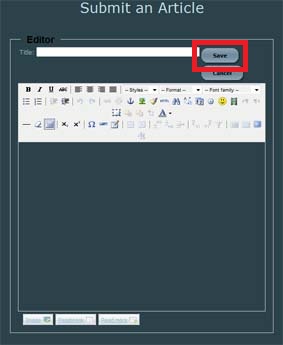 Thats it! The article will not become visible immediately until the webmaster has approved of it and then published it.
If you want to know more on how the editor works then check out this link here.
I hope you have found this article helpful. So what are you waiting for? Get started!!!