How to submit an article - Saving
Page 4 of 4
  Once you have finished then click the save button at the top of the screen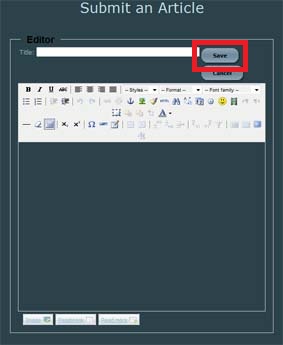 Thats it! The article will not become visible immediately until the webmaster has approved of it and then published it.
If you want to know more on how the editor works then check out this link here.
I hope you have found this article helpful. So what are you waiting for? Get started!!!