How to submit an article - Category Selection
Page 3 of 4
 When you have finished your article you can then choose what section and category to put in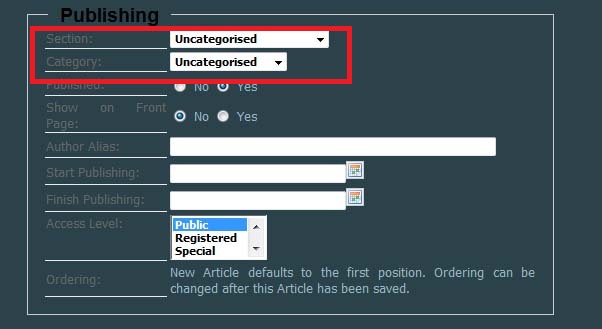 If the section and category that you want doesn't appear in the drop downs then just post it in the uncategorised section and I will move it to the correct place.
Also make sure the "Show on front page" is set to "no".
You can also change the access level from "public" to "registered".
When set to "public" the article you wrote will be visible by all including visitors to the site who are not registered.
When set to "registered" then only users who have logged in to the site will be able to see your article. Great for keeping info between ourselves. A bit like the private DMHC forum on heliaddicts.