How to submit an article
Page 1 of 4
Hi all,
This is a tutorial to help those of you that would like to submit an article, after all this site depends on your contributions to make it come alive.
First of all you will need to have an account.
Once you log in with your account a new "Submit an article" button will appear under the "Member articles" tab.
Click this button and you will be directed to the TinyMCE editor like this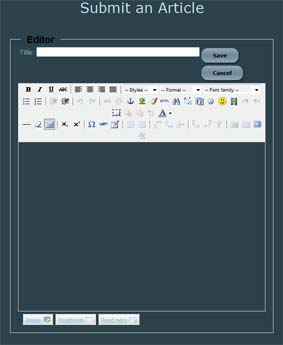 Create a title for your article then start to compose your article.