25th & 26th May 2014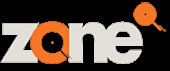 Zone returns for 2014 bigger than ever for an action packed 2 day competition held at the Fleet Air Arm Museum - Yeovilton, Somerset, UK.
The International Rc Air Show will showcase some of the finest radio control talent from around the world including large scale jets and fully aerobatic 3D aircraft as well as the Zone Rc Helicopter Elimination Competition which is set to be the most brutal to date. The main flightline will be located just outside Hall 2 with optional outdoor viewing area and also there is an indoor glass ball viewing area. Companies from around the world we be attending and taking to the 4 large halls where they will showcase and demonstrate all of their latest products for all to see and purchase.
South Coast Helicopter Club